Exquisite and tasteful, these objects will make your bathroom shine
From the modern toilet to the free-form washbasin made of Corian - everything should fit into an overall picture. And everything should be timeless and functional - with a wide variety of designs, different shapes and numerous sizes, the bathroom fittings can be individually tailored to you. Because you should feel comfortable in your new bathroom.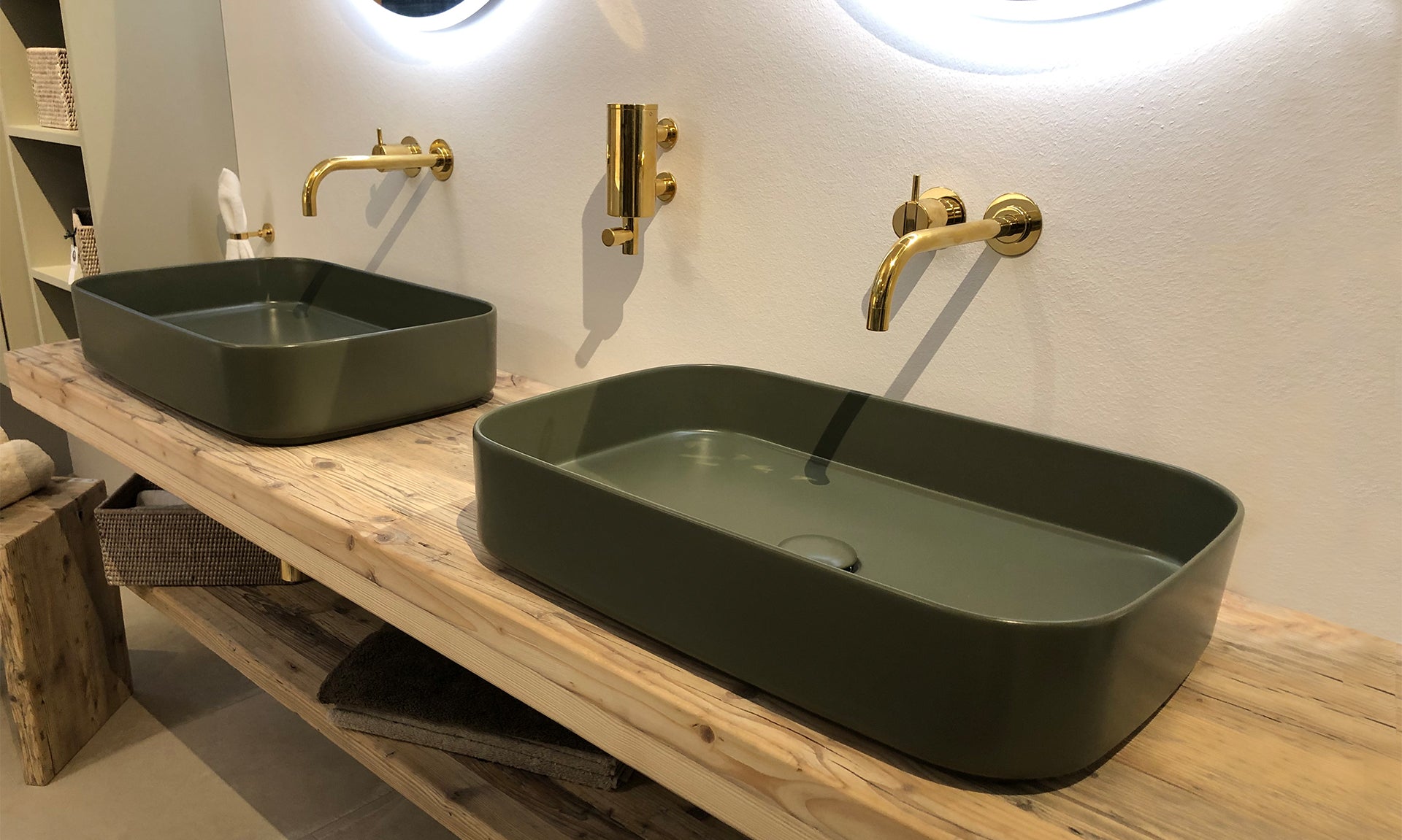 Ceramica Cielo
Use this text Ceramica Cielo is a factory located about 70 km north of Rome that specializes in the production of the most unusual bathroom ceramics. Cielo sets standards in shape, size, color and material thickness.
Designers such as Karim Rashid, Paolo D`Arrigo, Claudio Silvestrin are just a few who work with Cielo and implement their ideas.
The most diverse shapes and sizes can only be produced by the most elaborate manual work.
That's why it's back in Italy: Cielo - handmade in Italy. share information about your brand with your customers.
Describe a product, share announcements, or welcome customers to your store.
Whether Shui Comfort, Catino Tonda, Smile,..... look - touch - experience - and buy, everything is possible with us.
Take a look at the little photo story about Cielo Ceramica. Here you can wonderfully see the many technical achievements that go into every piece.
Sanitary objects from international manufacturers - the finest of their time
We have a large selection of toilets, washbasins, showers and bathtubs. In this way we can fulfill your very personal ideas, show you alternatives if you wish and also meet special requirements. In the end you should have your dream bathroom – optimally usable and with a relaxing atmosphere.
Contact
address
Osdorfer Landstrasse 20
22607 Hamburg
opening hours
Monday to Friday - 10:00 a.m. to 6:00 p.m
Saturdays - 10:00 a.m. to 2:00 p.m