Why Vola is right for you
Vola fittings - high quality fittings and bathroom accessories
Vola fittings give your bathroom an exclusive, discreetly elegant appearance through minimalism, simple geometric shapes and a unique design.
With taps from Vola you are choosing exclusive quality with a timeless design, made from the highest quality materials. Are you planning a new, modern bathroom, renovating your guest toilet, or would you like to equip your new building with elegant, functional bathroom accessories? Then you should get to know Vola bathroom fittings and let yourself be enchanted by the eternal, young charm of this traditional brand. Here you will find out why Vola fittings give your bathroom that certain something and give you a comfortable living experience every day.
Sustainability, environmental protection and conservation of resources with Vola fittings
Environmental protection has been a top priority for the Denmark-based company since the beginning of valve development. Today this is meticulously monitored and continually improved through the fittings and bathroom accessories produced in Denmark.
The fact that a design for a faucet has lasted on the market for decades and is still as popular as it was in its beginnings in the 1960s is a sign of stability and resource savings through the elimination of constantly changing series and designs Bathroom fittings and the associated bathroom accessories.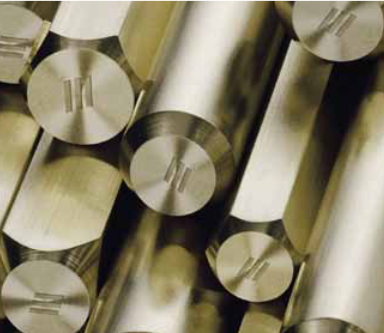 The high quality and purity of the materials used, such as the brass alloy ECOBRASS® (contains no toxic additives such as lead or nickel) or the high-alloy stainless steel types, ensure that Vola products are extremely long-lasting. The high-purity metal compounds of the fitting bodies of the Vola bathroom fittings and bathroom accessories can be returned to the cycle with almost no loss, thereby saving considerable amounts of energy when producing new products.
The supply of spare parts for Vola fittings and Vola bathroom accessories has been guaranteed by Vola for decades and saves the need to replace complete fittings with their flush-mounted bodies because small parts are usually missing or defective.

In order to use the drinking water resource particularly economically, Vola offers flow controllers. The components, which can be easily replaced by anyone, allow for individual options. The different colored inserts can be easily distinguished and can therefore be individually tailored to each consumer in order to adjust the water quantities to the amount actually required.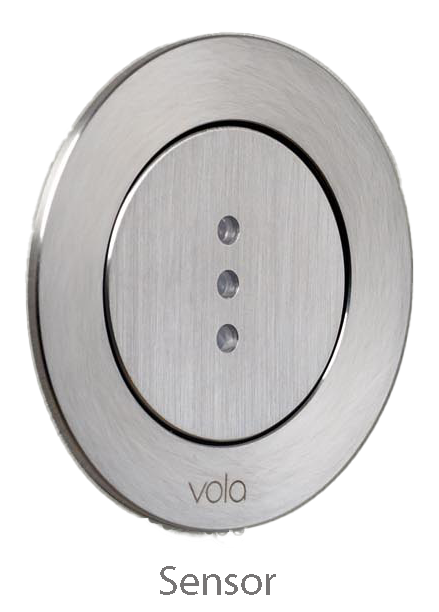 Another environmentally friendly way to save water is with the fully electronic versions of the Vola fittings, where the flow time can be perfectly adjusted individually and the water flow stops automatically when you take your hands out of the sensor area. Whether when brushing your teeth, shaving or soaping your hands, water is only drawn when water is really needed. Depending on the design, the sensors of the Vola fittings are partly integrated next to the fitting or integrated into the fitting.
Due to environmental protection, Vola's towel warmers are only operated purely electrically and only use energy when it is required. This means that the central heating system can remain switched off in summer, but you still don't have to do without cozy, warm towels. In combination with "green" electricity, it is an innovative way to keep up with the times without foregoing the pleasant comfort of preheated towels. (Image towel warmer body)
By purchasing Vola fittings, you are investing in the future, giving your property a green profile and showing a sense of ecological responsibility.
Vola washbasin fittings
Whether you need a fitting for a small guest hand basin, for a sink in the bathroom or for a modern washbasin system with several spouts, you will find a large selection of fittings at Vola.
Here we briefly present a small selection. The famous single-lever mixer HV1 is the right single-lever mixer for small and medium-sized sinks.
This model is available with spouts of different lengths and different handle lengths. With a shaft increaser, the HV1 can be optimally adapted to the installation dimensions of wash bowls.
If you have a preference for wall fittings, the washbasin mixer 111, which is available with left and right controls (111x), is ideal. Of course also with different spout lengths and handle lengths tailored to your needs.
Lovers of 3-hole washbasin fittings have a variety of different options to choose the right one for themselves and the existing washbasin system. The various different swivel spouts in square or curved designs are popular, from the KV3 to the HV10, which are of course available in all surfaces. (Pictures KV3 HV10)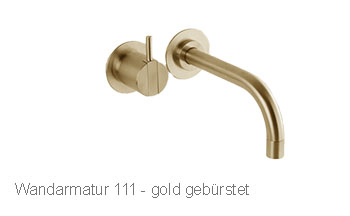 The focus is on functionality with a visually appealing, timeless design of all Vola basin fittings. In order to emphasize the functionality even more, there is a selection of faucets for the washbasins as non-contact floor-standing and wall-mounted faucets, which are not only in keeping with the current trend but are also particularly water-saving. (Image sensor fitting)
The KV1 stand-alone tap from Vola has become established in modern kitchens, as has the wall and sink mixer 131 for flush-mounted installation with swivel spout. (Picture 131)
Various matching shut-off valves, angle valves and siphons complete the Vola basin fittings series.
Shower fittings from Vola
The shower has now overtaken the importance of the bathtub for everyday use and is becoming more and more the focus of bathroom design.
Vola fittings help to provide a moment of relaxation in the shower, even when things need to be done quickly.
The generous rain shower 060 makes a significant contribution to this, creating a moment of peace and relaxation thanks to its even, soft water flow.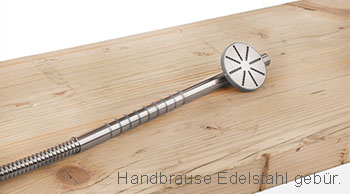 The combination of thermostatic fittings and single-lever mixers contributes to comfortable, functional operation.
Matching hand showers, either as a hand shower or a round-head hand shower with the integrated wall outlet bends, give you the opportunity to rinse individual body regions in a targeted and concentrated manner.
A matching shower rail completes the entire program and fulfills every wish.
Vola has special outdoor shower fittings in its range for outdoor use that can be freely installed in the area. Whether in the middle of the lawn in the garden, by the pool or at your own swimming pond, you can enjoy a completely new feeling of freedom.
In the spa area you can of course choose from Kneipp hose, waterfall showers for refreshing cooling after a sauna session, and also side body showers according to your wishes.

Vola bathtub fittings
Do you have the space and desire to integrate a bathtub in your bathroom and need fittings for it?
Today, a bathtub is a place for relaxation, peace and quiet and to break away from the hectic everyday life for a moment. With their extensive functionality and stylish designs, Vola fittings help you feel completely comfortable in the bathtub.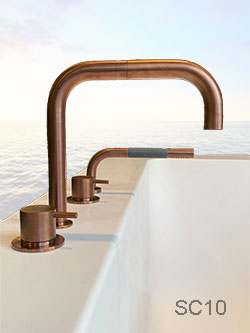 Vola offers a variety of different options for positioning the bathroom fittings around the bathtub, thereby making a significant contribution to the design of the bathroom. Whether you need a free-standing floor-standing fitting with a hand shower placed in the room to match the free-standing bathtub in your modern bathroom, a classic wall fitting above the bathtub with a hand shower, or an exclusive 4-hole bathtub rim fitting with a slip-on shower.

Vola leaves nothing to be desired when it comes to design. Thanks to various variants with diverters, thermostats, single-lever mixers and waste and overflow fillings, almost every possibility is exploited. Even a combination with rain showers can be implemented in a bathtub.
Towel warmer - heater from Vola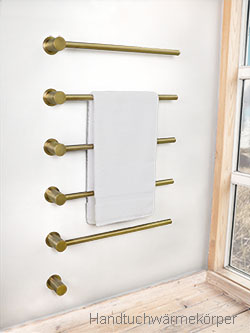 Vola's towel warmers are a masterpiece of construction and design. The entire technology is flush-mounted in the wall. All you can see are the individual towel rails for hanging the towels. The towel warmer listed under the technical name T39EL leaves plenty of options for individual solutions in bathrooms and shower rooms. The spacing of the heating rods can be freely selected between 100 and 300 mm, the individual rods can also be aligned to the left or right and different heights from 500 to 2100 mm allow for various design solutions in your bathroom.
The towel warmer is operated purely electrically and allows a continuous temperature selection of 20 – 50 degrees. This means you can use the radiator independently of the central heating even in the warmer months and always have cozy, warm towels all year round. In combination with "green" electricity, a future-oriented way of additional heating of the bathroom.
The right bathroom accessories for Vola fittings

Vola has a range of bathroom accessories that can be perfectly combined with its range of fittings. Vola consciously ensured that all bathroom accessories are firmly mounted on the wall and not left loose on the floor or shelves. This means that bathroom accessories are assigned fixed and non-movable places in the bathroom. This creates clarity and maintains the planned design in the bathroom or guest toilet.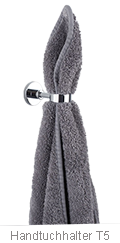 The outstanding innovative features of the bathroom accessories are the double paper holder T13 as well as the wall soap dispenser and also the magnetic soap holder T3, which has been very popular for decades and is currently being integrated particularly frequently into newly planned washbasin projects. The T5 towel holder from Vola offers a slightly different way of presenting the towels, in which the towel is simply pulled up from below at the corner tip. Not only practical but also elegant and space-saving.

With the T33 toilet brushes from Vola, the brushes and the plastic inner containers can of course be replaced quickly and easily, thereby ensuring a long and sustainable service life.
If you have decided on an automatic basin mixer from Vola, the sensor-controlled wall-mounted soap dispenser RS10 would almost be a good idea to include in the planning for consistent, contactless hand washing. (Image automatic soap dispenser)
Whichever of the bathroom accessories from Vola you choose, it is made to last a lifetime and is still beautiful to look at even after years of use.
We have many of the Vola bathroom accessories in stock in various surfaces and can be taken with you straight away.
Surfaces and variety of colors from Vola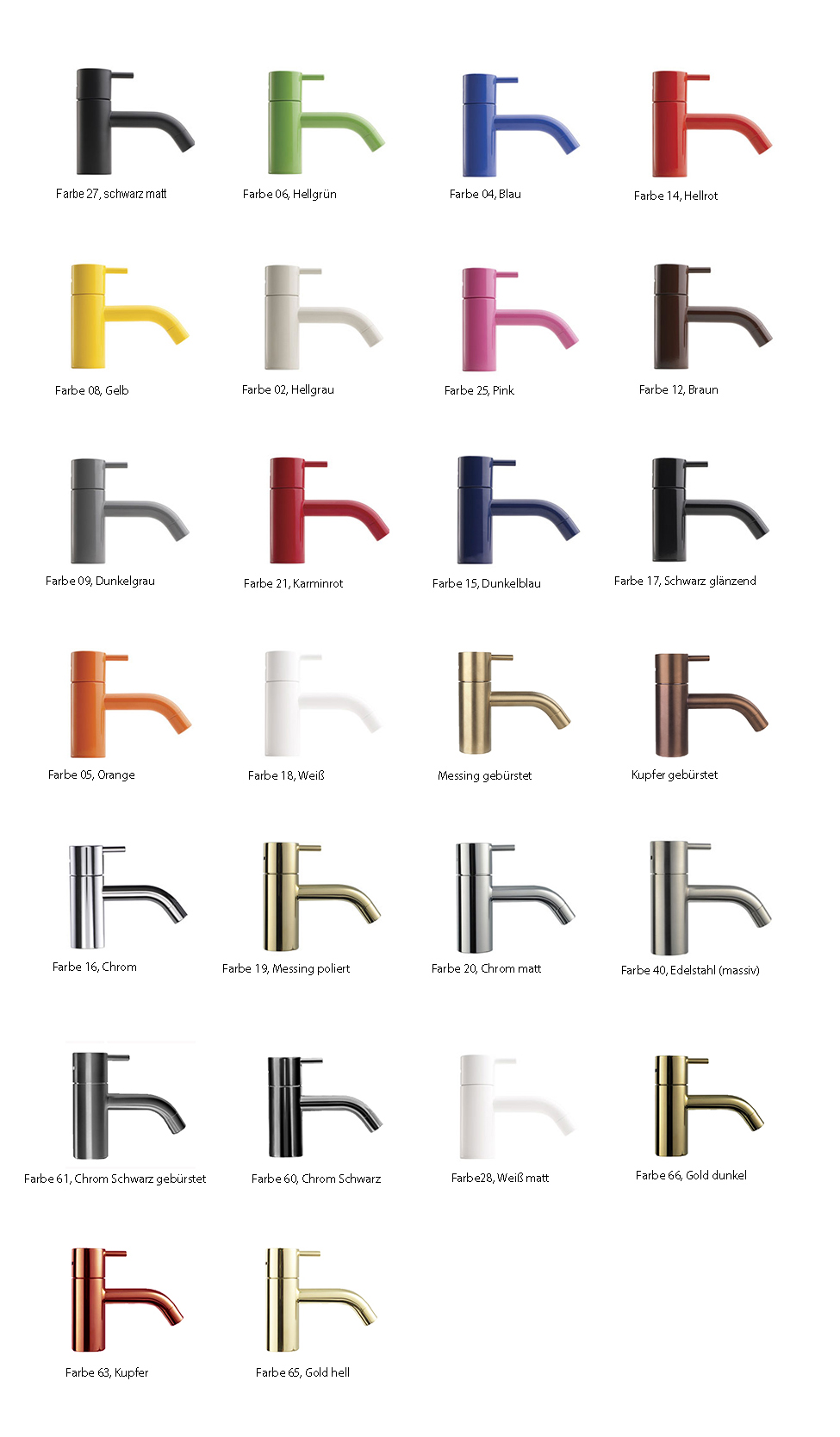 Vola offers many different surfaces and colors for your bathroom furnishings.
Depending on whether you choose a modern bathroom, a classic guest toilet or an addition to existing washbasin systems, you will find the right surface for your bathroom fittings and matching bathroom accessories at Vola.
Starting from various different colors such as white, black, orange or green, in shiny or matt, in chrome-plated, solid brushed stainless steel, to the new PVD surfaces copper, brushed gold, and the very exclusive lively solid brass natural surface, which forms a natural patina depending on use, Vola leaves nothing to be desired when it comes to designing with colors in the bathroom.
There are currently 28 different colors and surfaces in the Vola range, which are constantly being expanded.
If you are not sure which color is the right color for your room concept, please ask us, we will be happy to help. A combination of different surfaces and colors can also be harmonious and attractive.
Care and maintenance of Vola fittings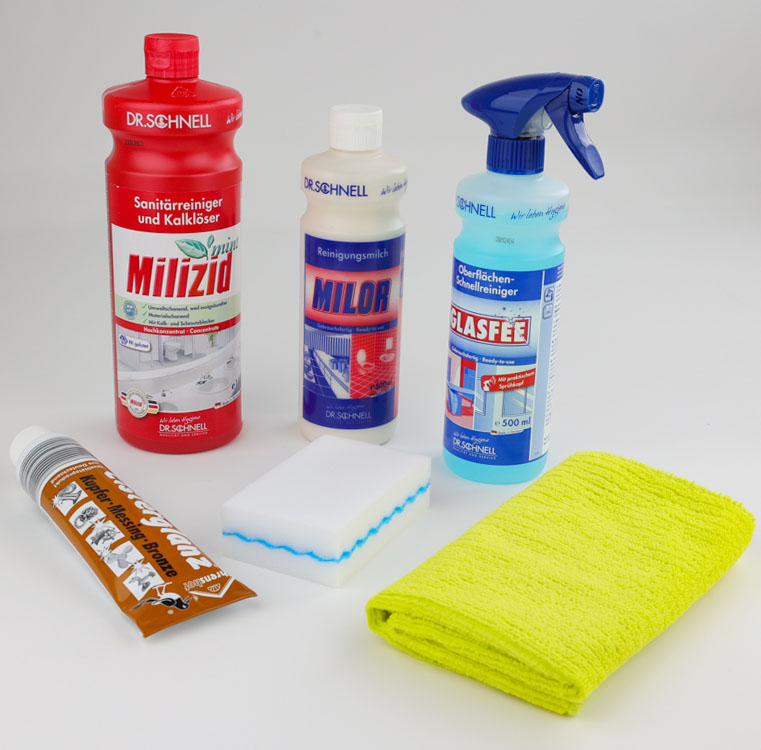 Vola faucets and bathroom accessories are made from the highest quality raw materials and surface coatings and are designed for everyday use. In order to maintain their visual appearance over long periods of time, the visible parts require a certain amount of care. The different surfaces of the washbasin, shower or bathtub fittings require different types of attention depending on the surface. As a rule, the fittings should be treated with a soft, damp cloth and gentle cleaning products.
In order to do justice to every surface, every fitting and bathroom accessories come with appropriate care instructions depending on the type of surface.
If components are heavily calcified, dirty or damaged, ask our specialist staff who will provide competent help even in difficult cases.
Repairs to Vola fittings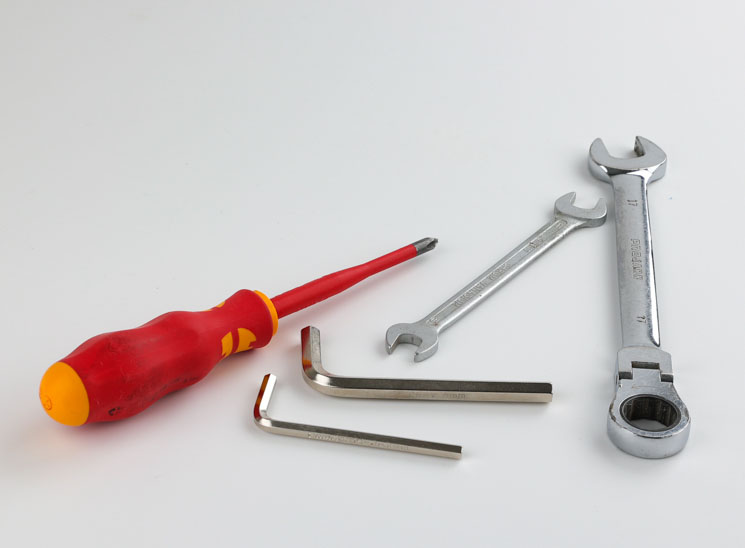 Due to long-term use, sometimes over decades, Vola fittings can sometimes require one or two spare parts and possibly even a repair.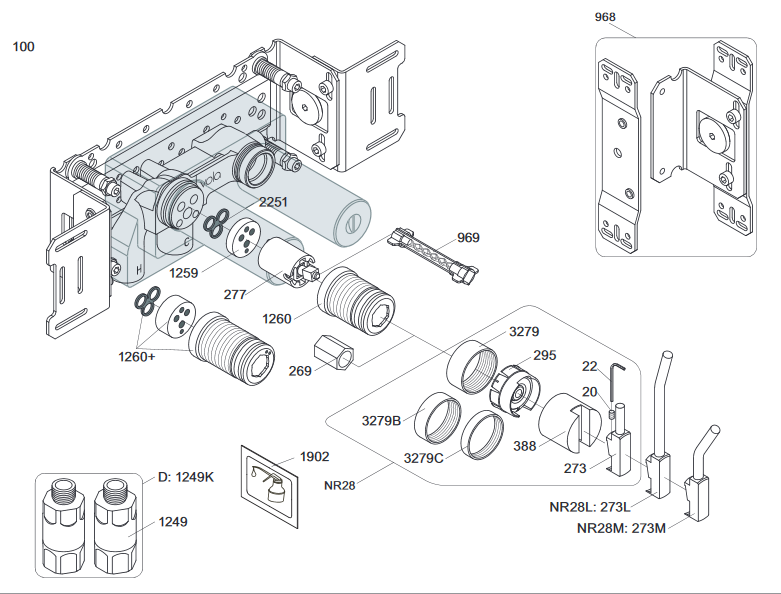 Vola's excellent, prompt and reliable spare parts service provides an extensive range of seals, cartridges, components and visible parts so that you can still replace components even after a long period of use. This not only helps ensure that bathroom fittings do not have to be laboriously removed and replaced, but also significantly protects nature through sustainability and resource savings.
Detailed exploded drawings available from Vola allow each component to be precisely identified and determined.
Which of the Vola fittings is right for us?
Do you like the design and functionality of the Vola fittings and are not sure which one is right for you from the multitude of options?

We will help you. With more than 20 years of experience in planning and installing Vola fittings in a wide variety of installation locations, we will work with you to find the right bathroom fittings for your project and the existing installation situation.
Installation of the fittings by us, your sanitary technician, yourself?
Do you only need the fittings and do you have your own long-standing plumbing technician who knows your house or apartment exactly, but would rather not install the Vola fittings? Because of prejudices or a lack of experience with it? Vola is one of the leading fittings manufacturers of the highest quality with many international awards in all areas. We would be happy to support your plumbing technician, specialist or even you yourself as an experienced DIY enthusiast, with advice and information on the professional installation of Vola fittings, by telephone, with photos and videos, or even on site.
Talk to us, together we will help you get your dream fittings from Vola for a lifetime.
The last word.
We hope that this small overview of the Vola portfolio of bathroom, kitchen, guest toilet and wellness fittings has helped you choose the right fitting and we would be happy to welcome you to our bathroom exhibition in Hamburg.

If you have a further journey, you should plan some time to see Hamburg's sights, whether you want to visit the Elbphilharmonie, stroll along the Reeperbahn at night, take a beautiful harbor tour from the Landungsbrücken, or see the Hamburger Michel , it doesn't matter, each one is worth a trip in its own right.
If a visit is not possible, please call us or ask your questions using our contact form. We deliver throughout Europe and will be happy to help you.
Danish design and the future