Haptics and form combined
The mineral material Corian® can be used in a variety of ways for your bathroom. Washbasins, seamless back walls for showers, shelves, shower trays, bathtubs and furniture can be made seamlessly from this material. It gives these objects an incomparable feel thanks to its velvety surface. A material with excellent properties.
Let us advise you in the bathroom exhibition in Hamburg.
You can click here and you will come to our Corian® bathroom accessories department in our online shop.
Explore products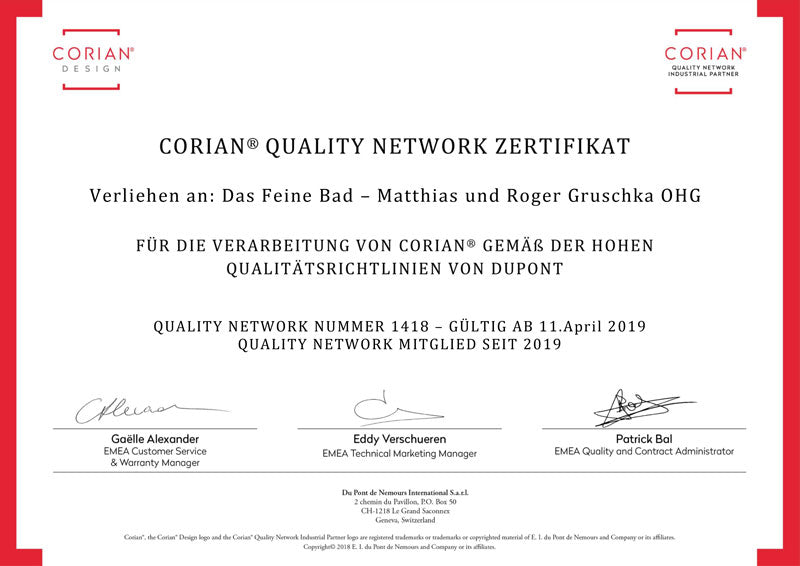 What you can get from us...
Corian® washbasins, bathtubs, shower screens, shower trays, shelves, bathroom stools, and various bathroom accessories and bathroom accessories made of Corian®.
Bathroom accessories, some of which can be taken away, in our bathroom exhibition here in Hamburg.
Custom-made products of any kind.
Assembly of the components by our own staff on site.
Measurement service by our trained staff at your place.
Shipping and delivery service for components, bathroom furniture, etc.
We have been certified by the manufacturer DuPont for the distribution, processing and installation of Corian®. Our employees have attended the special training and education courses and thus meet the high requirements of the Corian® manufacturer DuPont.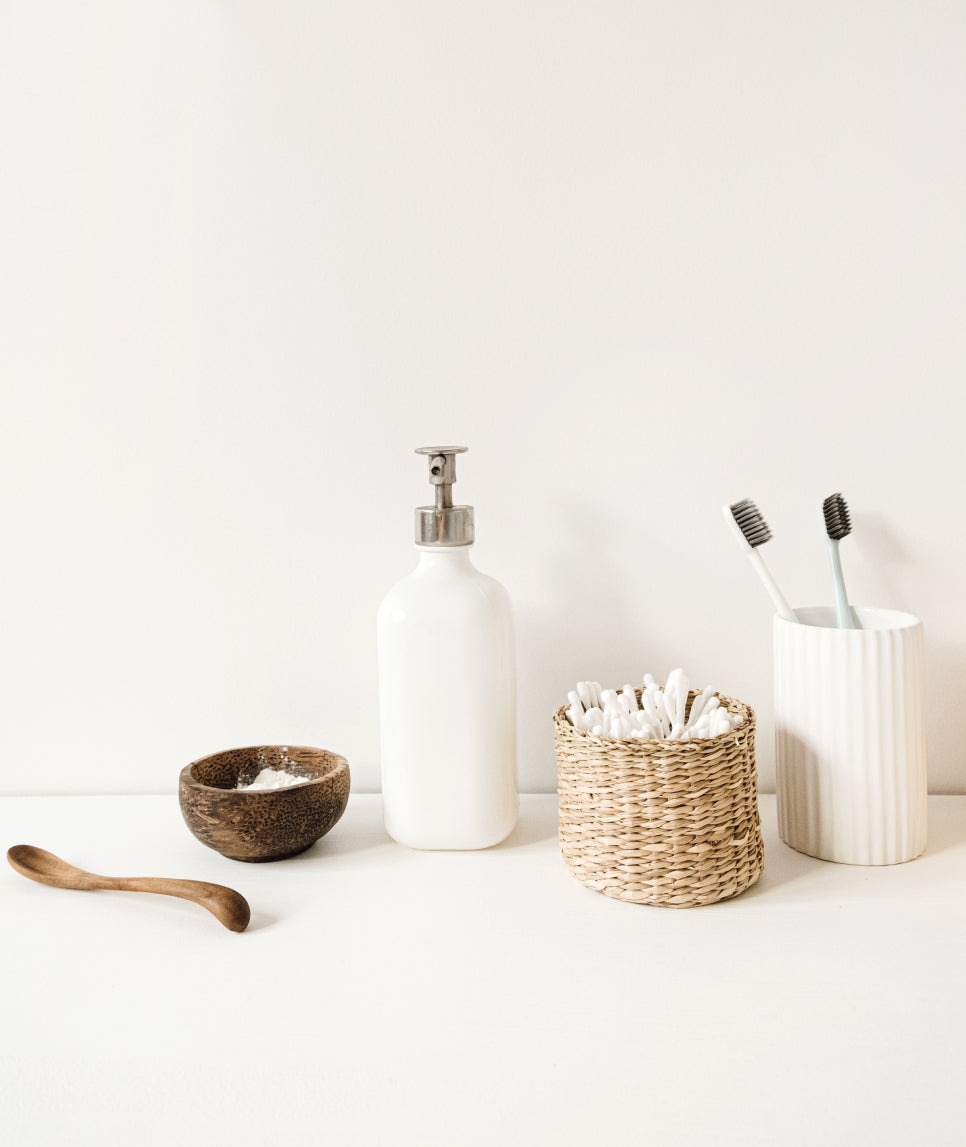 Corian in the bathroom
Are you still unsure? Then use our bathroom exhibition in Hamburg and let us show you the unbelievable variety of possible uses of this material.
Feel over the surfaces to experience the unique charisma.
In our showrooms, we present you with a variety of possible applications for this solid surface material.
Discuss your wishes with us.
In our Corian processing department, we manufacture perfectly fitting seamless components for your bathroom.
With the Corian, its feel and ease of care, which is second to none, your new bathroom will present itself individually and elegantly.
Contact
address
Osdorfer Landstrasse 20
22607 Hamburg
opening hours
Monday to Friday - 10:00 a.m. to 6:00 p.m
Saturdays - 10:00 a.m. to 2:00 p.m